We're proud to announce the launch of our new portfolio stress tester. It provides a straightforward experience for investors to project how their portfolios will handle arbitrary market conditions at a future date, including changes in interest rates, as well as underlying prices and volatilities.
The stress tester complements our powerful book manager to further equip investors with the tools they need to manage sophisticated option portfolios. Whereas the book manager provides superior in-depth analysis and experimentation with underlying-specific books, the stress tester offers breadth analysis for potential market scenarios.
Check out a video walkthrough of the stress tester on YouTube.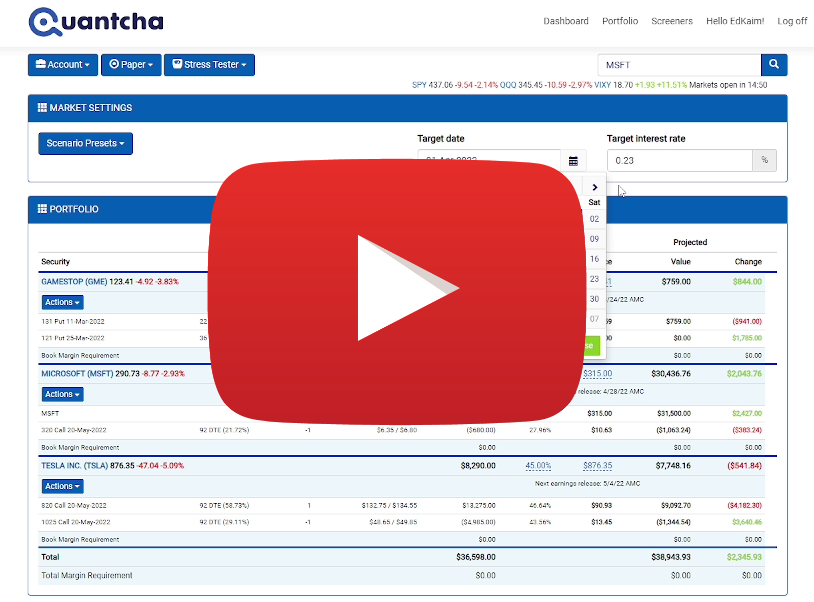 Learn more about stress testing option portfolios with Quantcha.