Getting the most from your options trades can be really hard, but we have some good news for you.

Although we've since evolved into a pretty comprehensive options platform, Quantcha originally launched as the industry's first Options Search Engine. Our unique functionality enables users to easily turn a view for a stock into an optimal options trade. All you need is a stock, a time horizon, and a view.

Once you define your view, the options search does all the heavy lifting to generate thousands of potential trades using dozens of common and sophisticated strategies.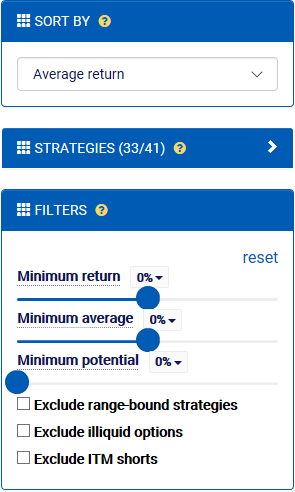 You can customize the results in a variety of ways. First, you can manually select which strategies to include or exclude. There is also a convenient filter the list based on your options trading level. Next, you can filter out trades that don't meet your risk/reward goals. There are also filters to exclude range-bound strategies, illiquid options, and in-the-money shorts. Finally, you can sort the results by their average return (expected value), highest potential, and lowest minimum (all relative to your view).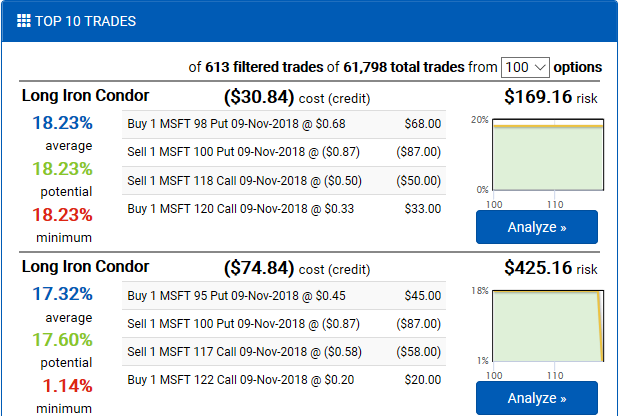 Trades that meet the filter criteria are sorted and presented in an easily digestible summary. This includes the expected range of returns for the current view, the execution plan, and a profit & loss diagram at expiration. If you see a trade you like, you can click through for deeper analysis using our in-depth option trade analyzer.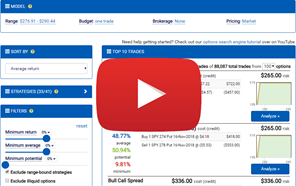 If you'd like a deeper tour of our options search functionality, please check out this video on YouTube.